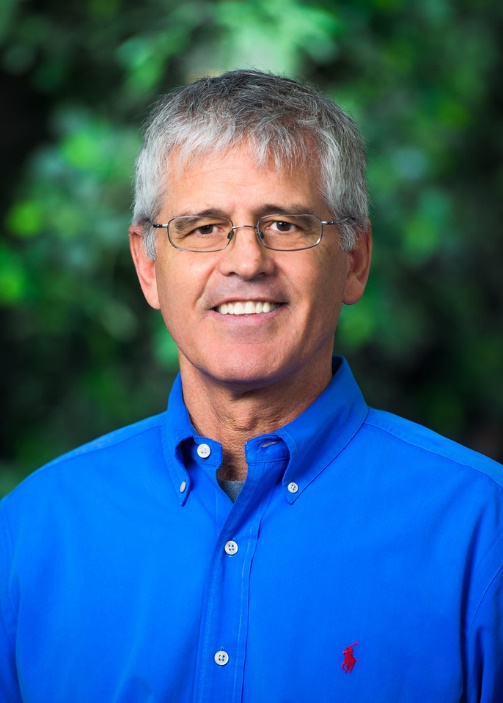 I am interested in examining anthropogenic threats to the health and sustainability of coastal ecosystems.  My students and I have established laboratory and field-based studies examining the biogeochemical behavior of contaminant metals in coastal sediments. These efforts have contributed to our understanding of the spatial distribution of contaminant metals in Connecticut harbors and the potential accumulation of these metals in living marine resources.  Recently, I established a research program to examine the consequences of microplastics in coastal environments.
I contribute to the following courses in the MS in Coastal Resilience program:
CRM 500 Research Methods
CRM 503 Coastal Hazards and Pollution
Vincent Breslin, Ph.D. (Florida Institute of Technology)
OFFICE
Southern Connecticut State University
Academic Science & Laboratory 207 B
breslinv1@southernct.edu
203-392-6602
RESEARCH INTERESTS
Contaminant Metals in Marine and Estuarine Sediment and Biota
Microplastics in Treated Wastewater, Coastal Estuaries and Benthic Biota
Analytical Chemistry and Trace Metals Analysis
CURRENT PROJECTS
Microplastic Contamination in Long Island Sound
Goal:  Microbeads, a subset of the total microplastic contamination, are spherical plastic particles < 5 mm commonly found in many exfoliating cosmetics. Microbeads are capable of bypassing municipal wastewater treatment systems and enter the marine environment.  Microplastic contamination is a growing problem and represents a threat to living marine resources.  The goals of this study were to separate and image plastic microbeads from common consumer cosmetic skin care and facial cleansing products and examine Long Island Sound water and oysters for the presence of microbeads originating from these products.
Trends in Sediment Metal Contamination in Connecticut Coastal Embayments
Goal:  Harbor sediments, due to restricted water circulation and the proximity to multiple sources of industrial and municipal wastewater, are often contaminated with metals of environmental concern.  Sediment metal contents also vary as a function of sediment type and coastal harbors are usually characterized by a variety of sedimentary environments.  Since 2001, Werth Center for Coastal and Marine Studies researchers have collected and analyzed the composition of surface sediments from Connecticut harbor and river estuaries with the specific goal of conducting a high spatial resolution sampling within each harbor to determine variations in sediment composition and metal contamination.
SELECTED PUBLICATIONS
Varekamp, J.C., A.E. McElroy, J.R. Mullaney, B.J. and V.T. Breslin.  2014. Metals, Organic Compounds, and Nutrients in Long Island Sound: Sources, Magnitudes, Trends and Impacts. Chapter 5.  Long Island Sound: Prospects for an Urban Sea.  Editors: Latimer, Swanson, Tedesco, Yarish, Stacey and Garza.  Publisher: Springer Series on Environmental Management. 558 pp. ISBN: 978-1-4614-6125-8.
Boyle, P., V. T. Breslin, L. C. Brisson, J. Fraser, A.J. Friedman (editor), K. Gardner, S. Schoedinger, J. Schubel, S. Uzzo, and S. Yalowitz.  (2014). Opportunities for Creating Lifelong Ocean Science Literacy.  Colleges of Ocean Science Education Excellence (COSEE) Ocean Inquiry Group Report.  National Science Foundation sub-award number OCE-1038853 to the New York Hall of Science, in collaboration with Award OCE-1039130, to the University of Massachusetts, Boston. 123 pp.
Breslin, V.T. and M. LaVallee, and G. Wenkert. 2013. Mercury accumulation in bluefish (Pomatomus saltatrix) in Long Island Sound.  In: Proceedings of the Eleventh Biennial Long Island Sound Research Conference, April 19, 2013. pp. 20-23.
LaVallee, M, Oshana, D. and V.T. Breslin.  2012.  Trends in Eastern Oyster Tissue Metals in Connecticut Harbors and Estuaries.  Abstracts of Technical Papers, 32nd Milford Aquaculture Seminar, Milford, CT.  Journal of Shellfish Research, Vol. 31(1): 221.  March 12-14th, 2012.
PRESENTATIONS
Jackson, L., Edson, C. and V.T. Breslin. 2017.  (Oral Presentation; Published abstract).  Plastic Microbead Contamination in New Haven and Mystic Harbors, Connecticut.  2017 Coastal & Estuarine Research Federation 24th Biennial Conference, November 5-9, 2017, Providence, RI.
Breslin, V.T., P. Litwin and J. Tait.  2016.  (Oral Presentation; Published abstract). Evidence of Plastic Microbead Contamination in New Haven Harbor.  2016 Long Island Sound Research Conference, Holiday Inn, Bridgeport, CT. May 13, 2016.
Breslin, V.T. and J.F. Tait.   2012.  Trends in Sediment Copper and Zinc in Connecticut Coastal Embayments.  47th Annual Meeting of the Northeastern Section, Geological Society of America, Hartford, CT.  March 18-20, 2012.