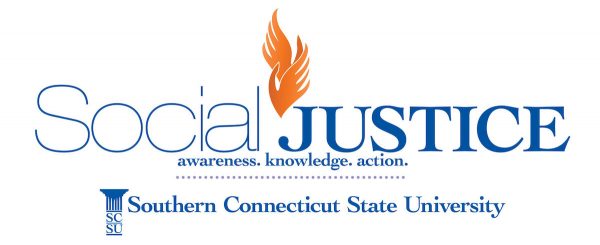 The Latin American and Caribbean Studies Program at Southern believes that talking about the incarceration of child asylum seekers will initiate critical thinking about what constitutes, and how to build, a more just society. We hope to use experiences such as the ones we anticipate with Seth Michelson to foster respect for the dignity of all human beings and to prompt conversations about immigration, immigration and asylum policies, and the role of individuals in shaping the public response to such issues.
Voices of Undocumented Youth in Maximum-Security Detention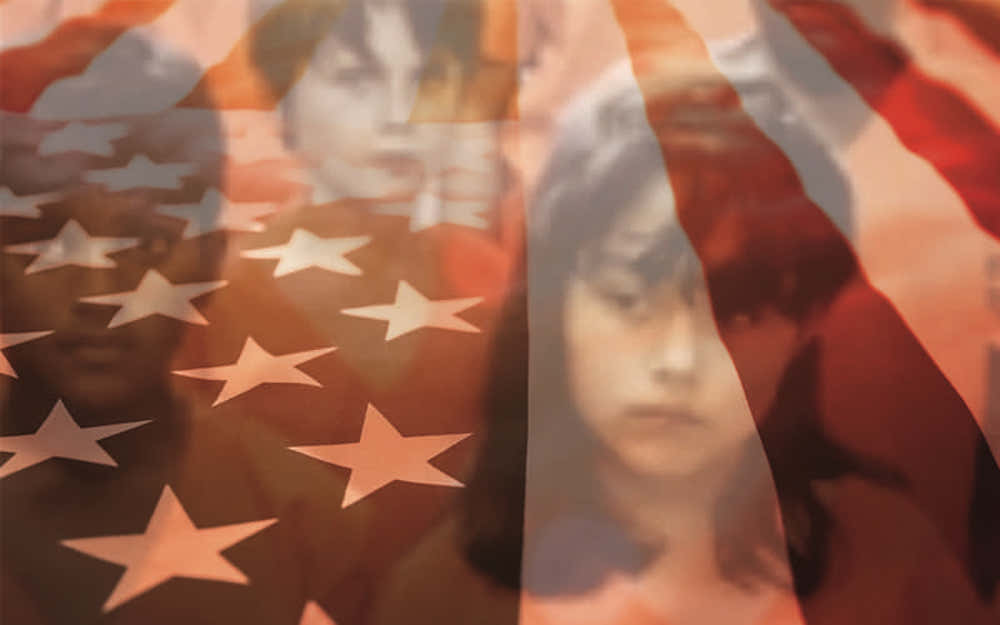 Immigration, Incarceration, Inspiration: The Voices of Child Asylees and the Power of Words
Wednesday, April 7, 2021
Live Keynote and Q&A session with poet-activist Seth Michelson,
12:00-2:00PM
Live discussion on Meaningful Advocacy and Activism with poet-activist Seth Michelson
5:30-7:30PM
Both events are free, but only students, faculty, staff, and community members who have pre-registered for this event at the above link, no later than Friday, April 2nd at 12:00 p.m., will be allowed entrance.
A Zoom link will be sent to registrants closer to the event.
Thursday, April 8, 2021
Conversation with Connecticut High School Students who have read Dreaming America
11:00AM-12:00PM
If you are a local high school teacher and want to have your class participate in this event, please email
faraclasw1@southernct.edu, couryc1@southernct.edu, and/or reyesl7@southernct.edu.
Please note, if you, your students or other members of the community wish to attend multiple events they will need to RSVP for each event separately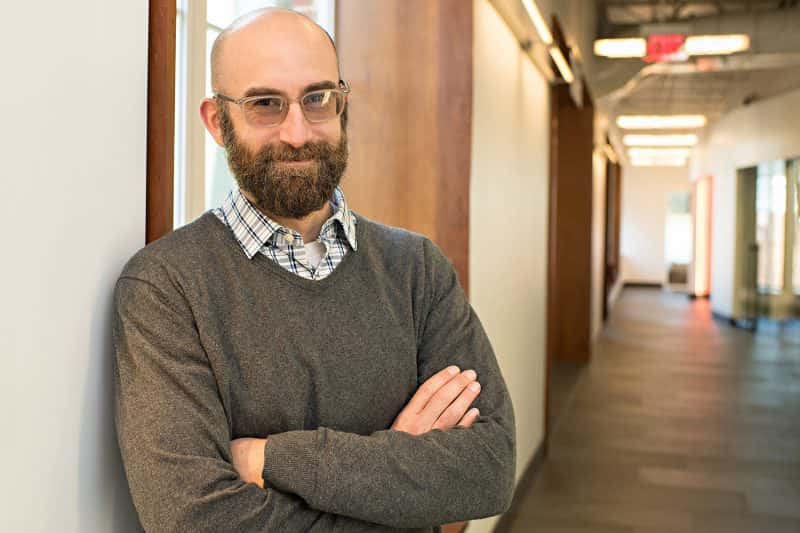 Seth Michelson
Dr. Michelson is an associate professor of Spanish at Washington and Lee University. In addition to being a poet, he is a poet-activist who seeks to help voiceless victims of human rights abuses and poverty to have a voice through poetry. Dreaming America is a collection of poems written by Central American children between the ages of 13 and 17 with Michelson's assistance. The poets in this collection were living in solitary confinement in a maximum security detention center awaiting their asylum court dates. The poems are published in both Spanish and English, with Michelson having translated the asylees' poems. Michelson helped the children produce the poems in a series of weekly workshops he led for over two years at a prison. These poems reveal those children's fears and hint at the terrors they are seeking to escape, as well as the hopes and dreams that drove them to venture to the United States.
More by Michelson
Swimming Through Fire and Eyes Like Brown Windows and House in a Hurricane.
Link: http://www.sethmichelson.com/books/
A talk he presented to a group of poets in California and provides context for the nature, importance and timeliness of his work—and its relevance to contemporary realities.
Watch Video
A documentary on the MS-13 in Long Island and the rounding up of unaccompanied Central American minors.
https://www.pbs.org/wgbh/frontline/film/the-gang-crackdown/
Background on MS-13's history can be found at
https://www.pbs.org/wgbh/frontline/article/how-the-u-s-fueled-the-rise-of-ms-13/
Dreaming America Book Project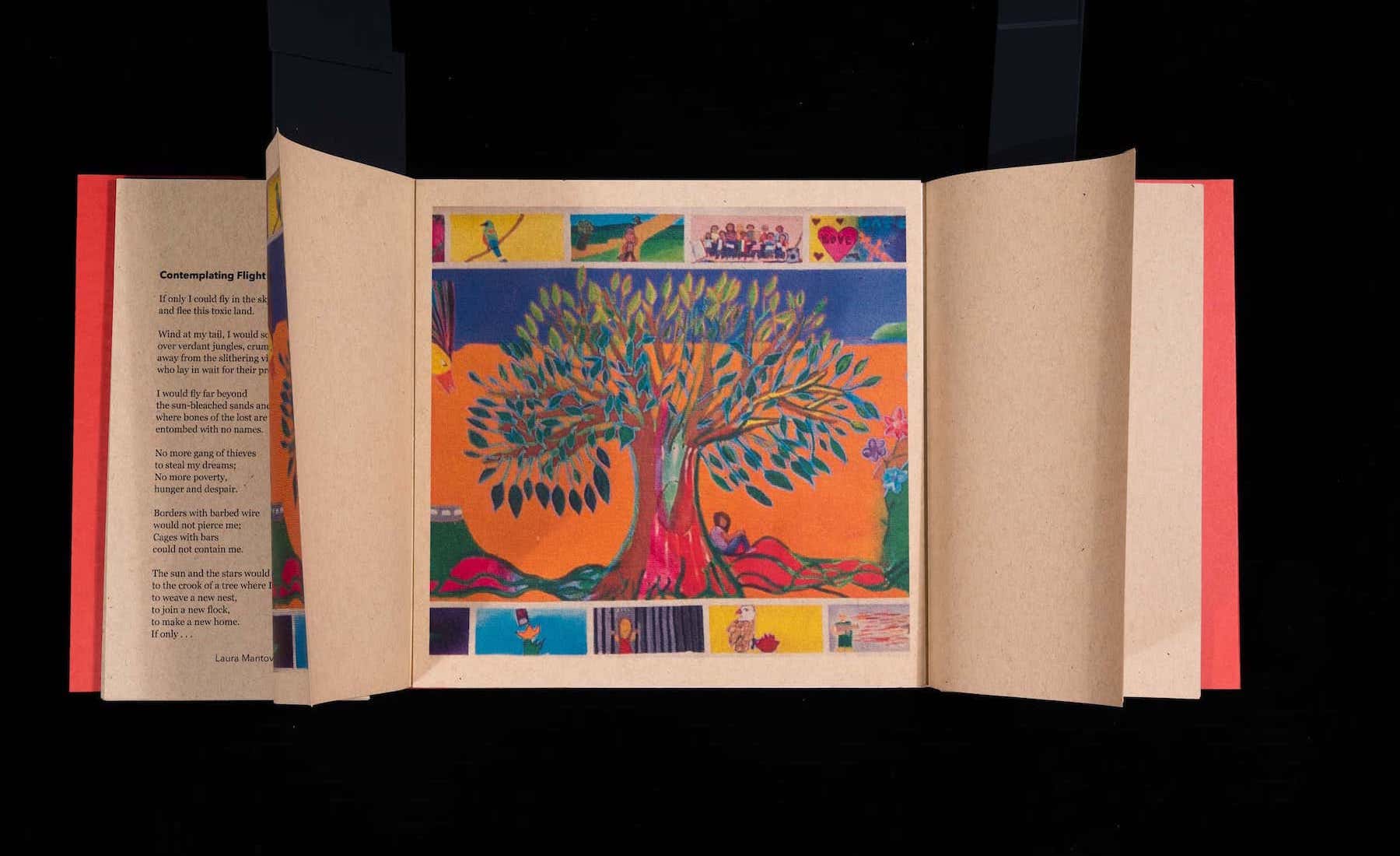 Four classes worked with Art and Special Collection Librarian Tina Re to create a handmade book to be presented to Seth Michelson. The book is in four parts, each one made by a different class. View a gallery of photos showing the different parts of the book and the book in its entirety.
The classes that worked on the book were:
Child Welfare Policies and Practice (SWK 512), taught by Loida Reyes, assistant professor of social work
Intermediate Poetry (ENG 302), taught by Jeffrey Mock, professor of English
Typography (ART 216), taught by Melanie Uribe, assistant professor of art
Art Education (ART 270, 370, 371), taught by Patricia Bode, assistant professor of art education
Media views of the Immigration Crisis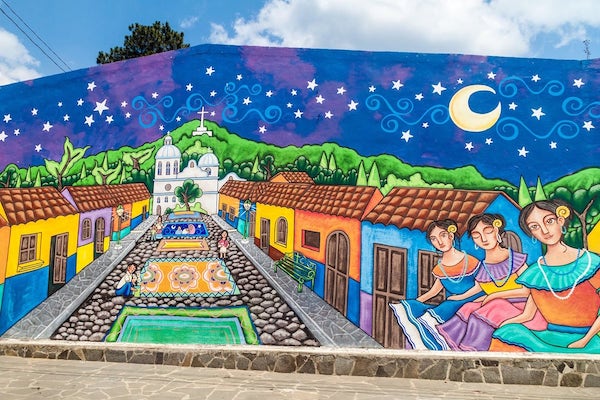 The Latin American and Caribbean Studies Minor
The SCSU Latin American and Caribbean Studies Program promotes interdisciplinary study of the region and engages the campus community in broadening its cultural, economic, geographical, historical, political, and social understanding of Latin America and the Caribbean through curriculum, cultural activities and scholarship. Learn about the Latin American and Caribbean Studies minor.
Honorary Chair:
Patrick Dilger, Director of Integrated Communications & Marketing
Event Planning Committee Chairs:
Carmen Coury, History Department
William Faraclas, Public Health Department
Loida Reyes, Social Work Department
Planning Committee:
Patty Bode, Art Department
Resha Cardone, World Languages and Literatures Department
Luke Eilderts, World Languages and Literatures Department
Rafael Hernandez, World Languages and Literatures Department
Sobeira Latorre, World Languages and Literatures Department
Patricia Olney, Political Science Department
Luisa Piemontese, World Languages and Literatures Department
Tina Re, Library Services
Kathleen Skoczen, Anthropology Department
Melanie Uribe, Art Department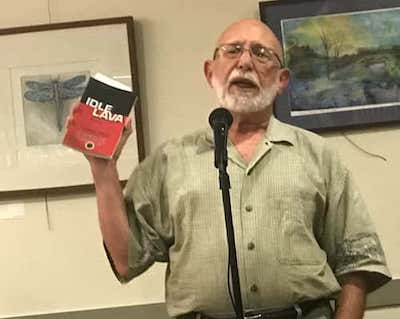 Southern alumnus Laurence (Larry) Moffi, '68, is founder and publisher of Settlement House, which published Dreaming America. Moffi has had a successful career in publishing, including running Settlement House. A 501(c)(3) nonprofit independent book publisher founded in 2007, Settlement House takes its name from the settlement houses of the late 19th and 20th centuries that provided community through their social and cultural support and services to the urban poor and immigrant populations. Its website explains, "Our mission is to publish poetry that is a haven for others and a place where all who enter can find clarity and wonder. We also seek to build an audience for the good work of the writers we publish, some of whom you might already know and others whose voices until now have been mostly unheard."
Donation
Are you interested in helping child asylum seekers to secure legal representation? If so, please consider making a donation to the CAIR Coalition, which provides pro-bono legal services to immigrants, refugees, and asylum seekers in the D.C. area, including the children who penned the poems in Dreaming America.  Volunteers at the CAIR Coalition are dedicated to providing direct legal representation to non-citizens, who are not afforded legal representation in our nation's justice system.  In fact, according to the American Immigration Council, just 14% of asylum seekers, refugees, and immigrants who are in U.S.-governmental custody have legal representation. Importantly, immigrants with legal representation are more than two times more likely to be provided asylum or relief from deportation than those who have no council.  Each year they represent over 1,000 unaccompanied immigrant children and asylum seekers detained by the Office of Refugee Resettlement.
The CAIR Coalition is an independent non-profit organization. To learn more about their work please check out their website: https://www.caircoalition.org/
To help support their work you can make a donation here:
All of the profits Dreaming America makes have been donated to help provide legal services to child asylum seekers.